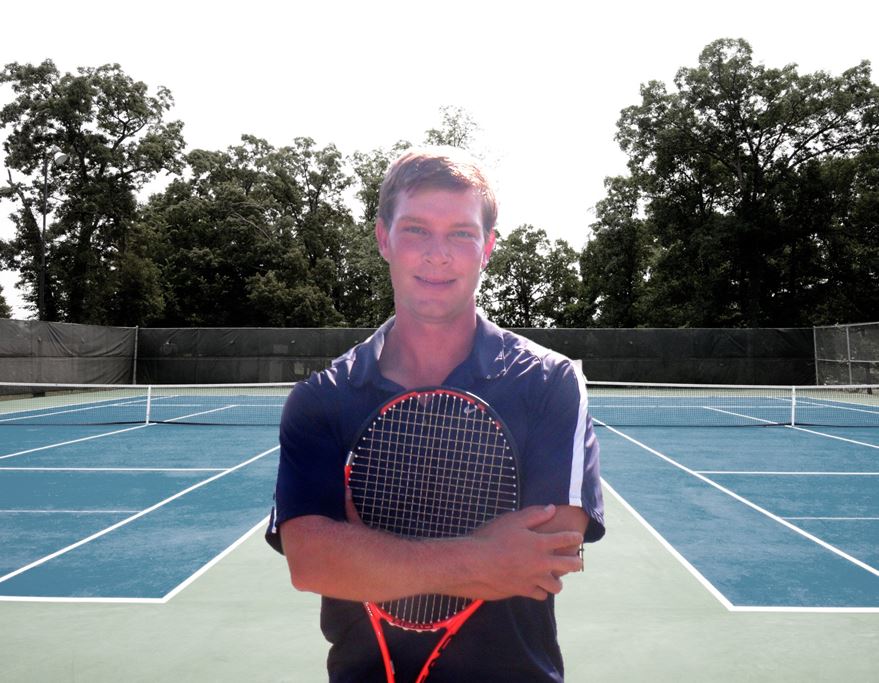 COLONIAL WELCOMES DAN SINGER AS DIRECTOR OF TENNIS AND HEAD TENNIS PROFESSIONAL
Dan is from Kettering Ohio.  He attended Alter High school and played #1 singles.  He was named the Greater Catholic League MVP 4 years straight, and won the Ohio state championships (1999-2003).  He went on to play at Cleveland State University, where he was named to the Horizon League All-Academic Team (2003-2007). After graduating with honors and a degree in Sports Management, he was an assistant pro and Head of Junior Development at Leftwich Tennis Center.  In 2008 Dan joined the Racquet Club of Memphis staff.  Over the 11 years at the Racquet Club Dan worked his way up from assistant pro to the Director of Tennis (2008-2019).  Dan is also USPTA certified (Elite Professional).  He has been involved in several high performance training workshops throughout the United States for both juniors and adults.  Dan has also been the tournament director for several USTA national tournaments.  He is the head tennis coach at St Mary's Episcopal and has taken the team to multiple state appearances (2011-2019).  Dan currently is the Chair for the USTA Tennessee Adult Competitive Tournament committee, along with sitting on the USTA Southern Adult Tournament committee.  
Dan and his wife Lisa have two kids Joeseph (Joey) 4, and Emmerson (Emme) 3.  We are excited to have Dan and his family here at Colonial!  Dan will start on April 1, 2019.  Please join us in welcoming the Singers to Colonial.  To schedule a lesson with Dan, please contact him at dsinger@colonialcountryclub.org or call him at 901-573-5027.